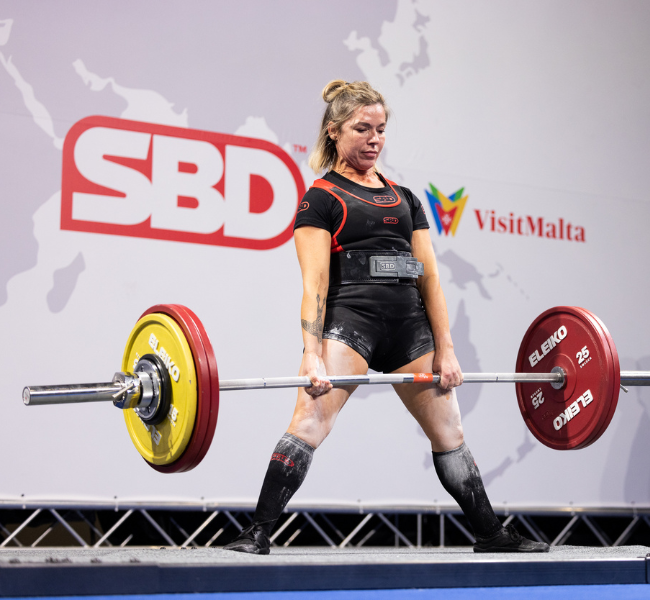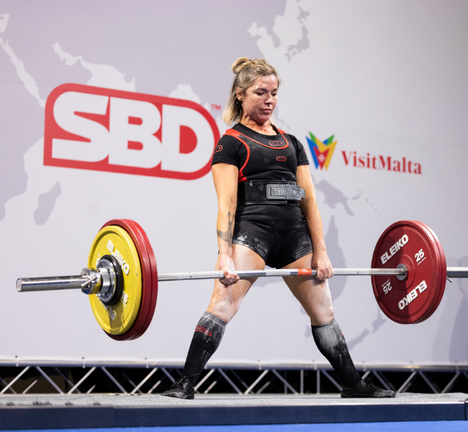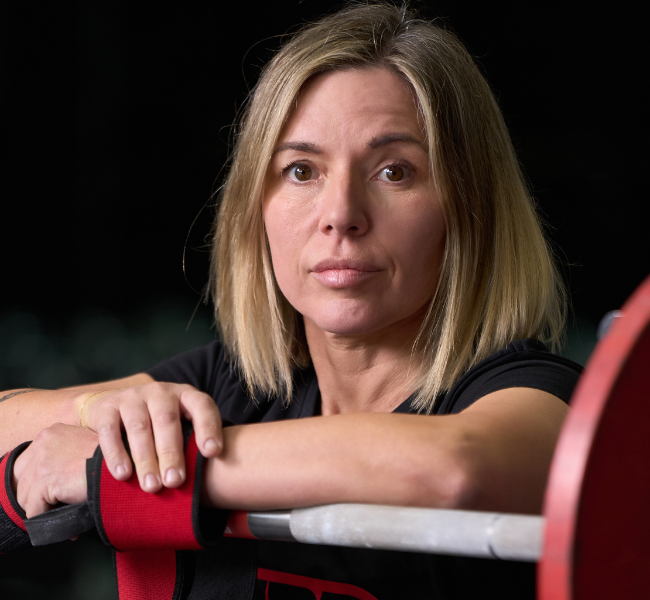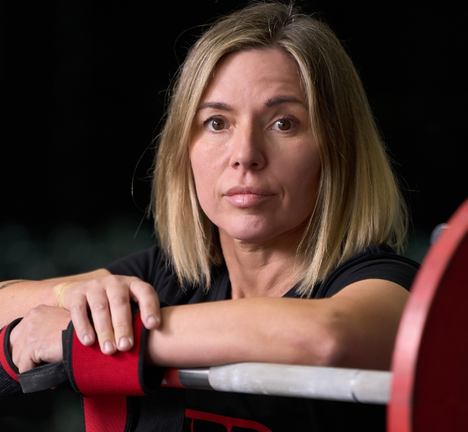 About Me
I started by lifting in Crossfit. I wanted to get better and I hired a strength coach. He was a powerlifter and saw my potential. He convinced me to do a qualifier for nationals (3 months after giving birth to Abi) I got to nationals and I was so happy to find a sport where I didn't have to do row sprints or wall balls haha. I was not very good for a long time but when I talked my way onto the worlds team for the Champs in Russia, the Russian coach looked at me and said, ''If I coached you, you could be the best in the World'' He never coached me but he lit a fire in me to see what could happen if I tried. The rest is history, well my history.
Achievements
(12)
World Powerlifting Classic Championships
2019
-53kg Opens
411kg total
1st Place
World Powerlifting Classic Championships
2018
-53kg Opens
427kg total
1st Place
OCEANIA CLASSIC POWERLIFTING CHAMPIONSHIPS
2018
-52kg Opens
420kg total
1st place
IPF World Classic Powerlifting Championship
2017
-52kg Opens
413.5kg total
2nd Place
Pacific Invitational
2017
World Record Squat National/Commonwealth records: Bench/Deadlift/Total
423kg total
1st place
Fitness Expo Pro
2017
Deadlift
190kg
1st place
Arnold Grand Prix
2017
424kg total w/Squat World Record
-52kg
3rd Place
IPF World Classic Powerlifting Championship
2016
-52kg Opens
405kg total
3rd Place
Asia & Oceania Classic Powerlifting Championships
2016
World Records: squat/deadlift/total
-52kg
Best lifter
Asia & Oceania Classic Powerlifting Championships
2014
-52kg Opens
370kg Total
Best lifter
National Classic Open Powerlifting and Bench Press Championships
2014
- 2022
-52/57kg
1st Place
Australia's best lifter
2013
- 2019
by formula
-
Load more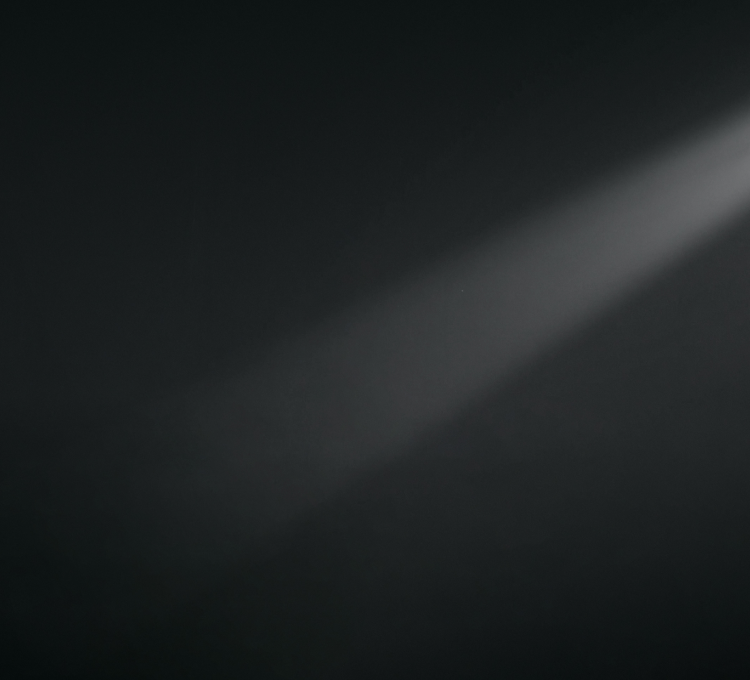 Best sporting moment
2016 Oceanias. Everything came together and nothing was hard. I broke the open world record in squat, deadlift and total. When I hit that last deadlift and it came up like it was a warmup.... there was no feeling quite like it. I knew I had finally shown my potential. I finished that year as the highest-ranked 52kg lifter in the world.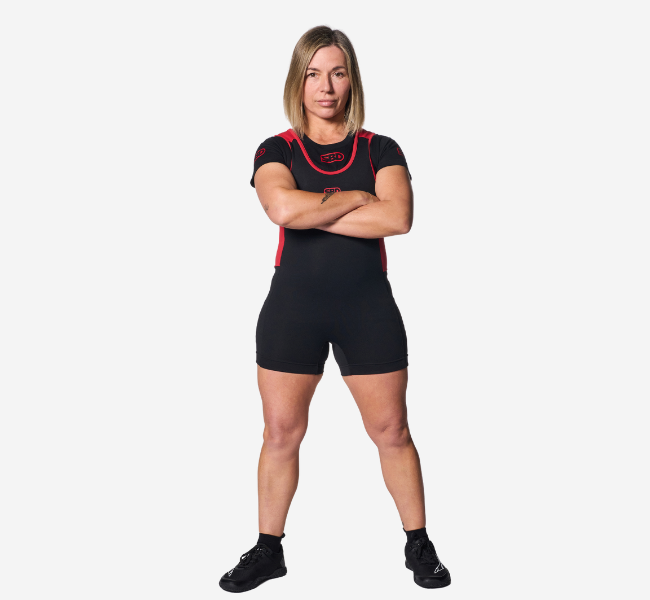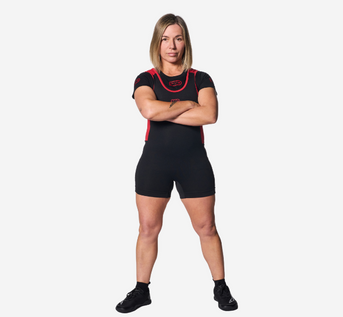 ATHLETE SPOTLIGHT
What does your competition day look like (Do you have a pre-comp ritual or superstitions)?

I am quite casual these days. I always make sure I have my food ready the night before and my bag packed. I take my headphones and have a playlist but I hardly ever listen to music anymore. I feel better being in the room, not distracted by music. I love a good hype-up for deads so then I might put on some brain-melting music at full volume and bring myself to a place where I want to cry or fight at the same time. Then scream at me, give me a back slap and give me a big sniff of ammonia and I'm ready to die deadlifting haha!
What is the most important mental aspect of your training and competing?

For many years I could not hit on the platform what I could hit in the gym. This was not bad programming or technique. It was nerves. I had to practice finding my flow. every time I was in the gym I practiced like I was on the platform. I visualised hitting the lift. Instead of fear, I brought it back to the rhythm and balance and just practised that mentally. In the gym, I imagine I hear the ref calls and I try to hit each lift the same.
Who are your role models and why?

Mike Tuchscherer, Mike coached me up to be the best in the world. He was one of the best lifters around at that time and is still an amazing lifter today. He is always bettering himself. All the 52kg girls amaze me these days. Evie, Noemie you girls rock. Lifting things I never imagined.
What advice would you give to someone who wants to start in the sport?

Don't wait to compete. Learn how to play your sport early. You will get just as strong but it won't matter if you can't bring it together on comp day. Try not to obsess over what your competition can lift. It will not make you strong, it will just make you anxious.
What are your plans and goals for the future in your sport and generally?

I have had a few injuries so I would like to build back up to my old strength, I want to win another Nationals. I want to show people what you can achieve whether you are old, a mum, or busy. I Love this sport, I want to lift forever
What do you enjoy doing outside of the gym/sport?

Patting my dog Cujo, reading, hiking, and seeing bands. I am passionate about cheese platters and don't mind a cheeky wine :)